FOR IMMEDIATE RELEASE
Investor Relations:
Cameron Donahue
(651) 653-1854
cameron@haydenir.com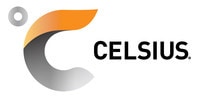 Celsius Holdings Announces New Retail Placement at DICK'S Sporting Goods, Target and Military Expansion
Boca Raton, FL (January 8, 2019) –Celsius Holdings, Inc. (Nasdaq: CELH), maker of the leading global fitness drink, CELSIUS®, today announced its expansion into the sporting goods channel with distribution of its Original line at over 250 DICK'S Sporting Goods stores nationwide. CELSIUS® has also added an additional SKU with Target, Kiwi Guava, across over 1,000 stores with additional expansion plans expected and has continued expansion in the military channel, which increased to over 75,000 units sold per week as of December 2018, up from the 40,000 units we announced in May of 2018.
John Fieldly, President and Chief Executive Officer commented, "We continue to see exponential growth with both new and existing customers. These agreements have come outside of our traditional selling season, which has just concluded, demonstrating the demand we are receiving from our consumers across multiple market channels. In addition to today's announcement, our recently concluded selling season has exceeded expectations and we will be announcing additional new marquee accounts and expansions with existing customers as we receive final purchase orders to support product resets with our retail partners in the spring."
DICK'S will initially carry four SKU's of CELSIUS®' Original Line across more than 250 locations. Notably, CELSIUS® will be positioned on shelf end-caps near the front of the store, a strategic, high-visibility placement where consumers can grab and go with a single-serve when entering the store or while checking out. This sporting goods channel expansion further exemplifies the company's broad appeal and stands alone in the beverage market with significant sales growth and extensive acceptance in convenience stores, grocery, drug channel, vitamin specialty, health & fitness clubs, online, sporting goods, vending and big block retail.
Within the military channel, CELSIUS is sold in over 800 exchange doors worldwide including the Exchange (AAFES), Navy Exchange (NEX), Marine Corp Exchange (MCX) and the Coast Guard Exchange (CGX). All three-product varieties are sold through the channel: the Originals, the Natural line extension and the latest, CELSIUS HEAT™.
The aggregate growth in the military channel has led to an impressive 75,000+ units per week in sales as of December 2018, versus 40,000+ units per week as of May 2018 and 10,000 units per week as of May 2017. Weekly unit growth from May 2017 to December 2018 is +65,000 units or 650% growth.
The company's further product expansion in Target, which prior to adding their fourth SKU, Kiwi Guava, included over 1,000Target stores and with flavors such as Sparkling Orange, Peach Mango and Sparkling Watermelon in single serve, 12oz cans. This expansion confirms CELSIUS® products are turning and creating value in yet another key retail channel and the company looks forward to further opportunities to continue to expand on this important partnership.
Fieldly continued, "Our latest SPINS data shows a 39% year-over-year sales increase for our CELSIUS® product portfolio in the convenience channel compared to 5.8% growth overall in the energy drink category while only holding a modest but growing 10% ACV (percentage of convenient stores which sell CELSIUS®). Industry backed third party data continues to validate our positioning and acceptance as a healthy, functional fitness drink that resonates with consumers and we are confident that CELSIUS® will continue to drive these sales metrics even higher across all our market channels."(SPINS, MULO 52wks ending 12.02.18)
About Celsius Holdings, Inc.
Celsius Holdings, Inc. (Nasdaq: CELH), founded in April 2004, is a global company with a proprietary, clinically proven formula for its brand CELSIUS®. Celsius Holdings, Inc. has a corporate mission to become the global leader of a branded portfolio consisting of proprietary, clinically proven innovations which offer significant health benefits. CELSIUS®' Original Line comes in nine delicious sparkling and non-carbonated flavors in sleek 12oz cans and is also available in single-serve powdered packets. CELSIUS®' Natural Line is available in five refreshing flavors and the line is naturally caffeinated and naturally sweetened.
New to the portfolio, trainer-grade CELSIUS HEAT™ offers an additional 100mg of caffeine over CELSIUS®, to total 300mg per can, and also contains 2,000mg of L-citrulline, a vasodilator. CELSIUS HEAT™ is sold in 16oz cans and is available in seven carbonated flavors. CELSIUS HEAT™ is a thermogenic pre-workout drink and targets professional trainers, competitive athletes, the military and first responders. CELSIUS HEAT™ was developed for those seeking a trainer-grade version of CELSIUS® versus the Original Line, which is sold in a smaller can package and appeals to the masses as an active lifestyle brand.
CELSIUS® has zero sugar, no preservatives, no aspartame, no high fructose corn syrup, and is non-GMO, with no artificial flavors or colors. The CELSIUS® line of products is Certified Kosher and Vegan. CELSIUS® is also soy and gluten free and contains very little sodium. CELSIUS® is sold nationally at fitness clubs, 7-Eleven, Sprouts, The Fresh Market and key regional retailers such as HEB, Publix, Winn-Dixie, Harris Teeter, Shaw's, Food Lion, CVS and many others.
CELSIUS®' functional claims are backed by six published university studies. The first study was conducted in 2005 and additional studies from the University of Oklahoma were conducted over the next five years. The studies were published in peer-reviewed journals and validate the unique benefits that CELSIUS® provides. For more information, please visit www.celsiusholdingsinc.com.
#