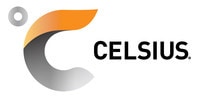 Celsius Holdings, Inc. Announces New Launch with Nationwide Convenience Store Chain
 Adds Over 450 New Stores in the Convenience Channel, In Stores Now

Boca Raton, FL (June 11, 2019) – (Nasdaq: CELH) Celsius Holdings, Inc., maker of the leading global fitness drink, CELSIUS®, today announced a nationwide launch with a major premier convenience store chain in over 450 locations.
"The convenience channel represents the largest energy drink market in the country with over $9 billion in annual sales.  The latest SPINS data show a 39.8 percent year-over-year increase for our CELSIUS® product portfolio in the convenience channel compared to 9.4 percent overall in the energy drink category while only holding a 10.9 percent ACV (percentage of convenience stores that sell CELSIUS®). Industry backed third party data continues to validate our positioning as a healthy, functional fitness drink that resonates with consumers and we are confident that CELSIUS® will continue to drive these sales metrics even higher as we increase our ACV in this channel through additional launches with new nationwide chains,"(SPINS, Shelf Stable Energy & Functional Beverages, Convenience, 52wks ending 04.21.2019)," commented John Fieldly, President and Chief Executive Officer of Celsius Holdings, Inc. "Celsius aligns perfectly with our convenience store channel partners as we bring an expanded demographic to the energy category, specifically women who account for approximately 53% of our sales as well as adult males who target a healthier alternative to traditional energy drinks."
Under the agreement with our new customer QuikTrip® (QT), CELSIUS® will be located on the top shelf of the energy door with a full shelf authorized in every market except AZ which will have a half shelf.
About Celsius Holdings, Inc.
Celsius Holdings, Inc. (Nasdaq: CELH), is a global company with a proprietary, clinically proven formula for its brand CELSIUS® and all its sub-brands. A lifestyle fitness drink and a pioneer in the rapidly growing performance energy sector, CELSIUS® has four beverage lines that each offer proprietary, functional, healthy-energy formulas clinically-proven to offer significant health benefits to its users. The four lines include, CELSIUS® Originals, CELSIUS HEAT™, CELSIUS® On-the-Go, and CELSIUS® Sweetened with Stevia. CELSIUS® has zero sugar, no preservatives, no aspartame, no high fructose corn syrup, and is non-GMO, with no artificial flavors or colors. The CELSIUS® line of products is Certified Kosher and Vegan. CELSIUS® is also soy and gluten-free and contains very little sodium. CELSIUS® is backed by six university studies that were published in peer-reviewed journals validating the unique benefits CELSIUS® provides. CELSIUS® is sold nationally at Target, CVS, GNC, Vitamin Shoppe, 7-Eleven, Dick's Sporting Goods, The Fresh Market, Sprouts and other key regional retailers such as HEB, Publix, Winn-Dixie, Harris Teeter, Shaw's and Food Lion. It is also available on Amazon, at fitness clubs and in select micro-markets across the country. For more information, visit CELSIUS® at www.celsius.com or Celsius Holdings, Inc., at www.celsiusholdingsinc.com.
Investor Relations:
Cameron Donahue
(651) 653-1854
cameron@haydenir.com